I have a policy that gives me attorney services. I called to get my referral and they gave me some names. I researched the names and called Loose Law Group. They are close to my home. It was a phenomenal experience during a pandemic when we were remodeling and staying in a hotel. We did everything by phone until we had to sign papers. We went to their office and everyone was exceptional, friendly and helpful they answered all our questions. They were quick to follow up!  Thank you for a wonderful experience.
I have used Loose Law Group twice in the past few years for the purpose of preparing and securing all things related to my Estate Planning Portfolio. Both times they have been extremely helpful and professional. They were also happy to answer the many questions that I had concerning my Last Will and Testament, etc. They also took the time to witness and notarize other documents not related to my portfolio which truly went above and beyond excellent service. I would highly recommend using their firm for all your estate planning needs.
Looose Law Group prepared a full set of documents for me, comprised of a trust, living will, and financial and healthcare power of attorney. The quality and perfection of their work was astounding, and I praised the paralegal employee who helped prepare them several times, as I was reviewing the documents. So Loose Law Group provided excellent service, some of the highest quality legal documents I've ever seen, as well as a full explanation of any point in question. I think the firm's name is a bit unfortunate considering that their entire staff is comprised of women, and they're anything but "loose" they are all beautiful, intelligent, and very professional. Call them with confidence, tell them what you need done, and you will receive exactly that.
We were so happy with Lindsey Mellon as our attorney to help us create our will and trust. She and her team were very professional and accommodating, especially during Covid and all its challenges. I would completely recommend and trust this firm.
I don't speak law….but thankfully the friendly and approachable team at Loose Law helped walk me and my husband through creating a Family Trust and living wills with patience and professionalism in a way that I actually knew what my best options were and why. Really appreciated all the follow-through, reminders, and help to make this such a seamless and easy process. They will be my go-to for any law needs in the future. I highly recommend them!!
Outstanding service for all of your estate planning needs. Everyone is very friendly, courteous, and extremely thorough. They are always willing to answer any questions you may have. I would highly recommend them to anyone. Thank you Don, Rachel, Michelle and Sara.
Leighten, Michelle and Rachel were friendly and supportive in something that can be very overwhelming. The prep documents helped us get our thoughts together and prepare our questions. Leighten walked through everything in a simplified manner, took time to answer our questions, and to ensure we were confident in the process. We had such a great experience! Thank you!
I recently decided that I need to get my legal affairs in order and get medical, Will, and deed of trust done. I contacted Loose Law Group and inquired about the process. Rachel, the client relations representative, that answered the phone was very helpful and set me up an appointment with Leighten Hendrickson, Attorney at Law. The two of these ladies made this process so easy and flawless. Even during this time when social distancing is a demand they made it as personable as they could. They explained everything very well, got me copies of all my documents so I had plenty of time to read them at home and make sure I knew what I was going to be signing. I felt very safe going into their office, spent time with Michelle Keasey, Paralegal, signing and initially everything, she made sure I understood everything I was signing and took time to explain what each document was, they made this whole experience of getting my legal affairs in order seamless and effortless. I am so comfortable with Loose Law Group and feel I made the right decision choosing them for legal matters. If you are looking for a legal group to take care of your legal needs give them a call they will take care of you.
I worked with Leighten, Rachel, and Michelle at Loose Law Group to put together my Living Trust and all of the connected ancillary documents. My experience was excellent. This group makes the process very easy in a top-notch professional manner. They were very responsive, available for calls, extremely knowledgable in this practice area, and flexible with my schedule. Their office, located at Cactus and Tatum, provided easy access and parking and was a very nice professional space. I will definitely retain this group for future legal work!
Loose Law Group helped me with my estate plan. It was a great experience working with Loose Law Group. They took my information over the phone, prepared the documents, and sent it via email to review and made arrangements for me to come in for the signing of the documents. Michael my attorney, Michelle my paralegal and Rachel have all made it very easy to get these documents done. Thanks all!
Thanks so much to the excellent staff (Leighten, Michelle, and Rachel) at Loose Law! I went in to get my full estate planning done and they were extremely helpful at answering all my questions about getting a trust and living will set up. They are super knowledgeable and great at setting up complicated estates.
My husband and I recently used Loose Law Group to complete some legal work for us. They were very friendly and easy to work with. They were patient in dealing with our many questions and in our scheduling conflicts due to COVID19. Rachel Rosenblum, as our main point of contact, was very helpful and kept us on track to keep this process going. Michelle Keasey and Leighten Hendrickson made the process easy.
After reading a number of positive reviews, I selected Loose Law Group to handle estate planning for my domestic partner and myself. Although we had many questions and found many decisions to be difficult, we managed to finally finalize the process/paperwork with the patient knowledgeable help of Attorney Leighten Hendrickson, Paralegal Michelle Keasey, and Client Relations staff person Rachel Rosenblum. We are pleased to recommend this firm and staff to anyone seeking to establish an estate plan.
I used Loose Law Group recently to help with my POAs and Will. Leighten, Michelle, and Rachel made the whole process very simple and seamless. They answered any questions I had and clearly communicated every step in the process.
I originally used the firm for my estate plan in 2015. They did a great job setting up the plan documents and completing several warranty deeds. I recently had a need to make changes to my trust. Once again, they did a great job! I had moved away from the valley and they accommodated me via phone and email and when it was time to sign the docs, they took all necessary precautions due to the virus. Leighten Hendrickson, the attorney, was great to work with and Rachel made my wife's and I office visit a nice experience.
I realized that I needed to get my will written up I contacted Loose Law Group. Even in the middle of Covid 19, the process was effortless. Thanks to Rachel Rosenblum for organizing and keeping me updated on the process, Michelle Keasey for verifying information, and Leighten Hendrickson for discussing my situation and what I truly needed will/POA/living will. Even the document signing was simple. Thank you!
I had a wonderful experience with Leighten to execute my will and trust. She was so helpful in guiding me through the options and choices. I would recommend Loose Law to anyone looking to receive superior service and help. Navigating this could have been very confusing but it was made very simple. Thank you so much!
Attorney Leighten Hendrickson put together my Will and Trust. It was extremely easy to work with her and she made me feel very comfortable. She explained everything thoroughly along the way and really got to know my needs and in doing so, was able to put together my documents suiting me perfectly. The rest of the staff was amazing also. Rachel is very personable and made me feel at home. I also worked with Laura and she took the time with me to explain the paperwork. Thank you Loose Law Group! I will recommend you to my friends and family and will definitely use you in the future.
We did our Will and Trust here and I couldn't rave about them enough. They're beyond friendly and helpful! They answered all of our questions with ease and made us feel comfortable. Leighten was super down to earth, and professional. I would absolutely use them again. Always!
The Loose Law Group was absolutely amazing. I love how accessible everyone is including the attorneys themselves. Rachel was wonderful n helping us schedule our appointments, extremely friendly, everyone was welcoming, and Leighten was so nice and just such a pleasure to work with. I would highly recommend this group of wonderful people.
My wife and I recently had Loose Law Group create our Wills and Trusts. Leighton was great to work with and Rachael was very responsive! We had such a good experience that we took another Trust that my wife had to Loose Law Group and had it re-written because we could not get responses from her original attorneys. We will definitely use Loose Law Group again and highly recommend them to everyone!
So much love for Loose Law! Always responsive, always accommodating, even when we were dealing with health issues that caused a lot of juggling! Leighton as our lawyer was so easy to work with, and Rachael and Laura always made us feel welcomed and put us at ease. So happy with the quality experience we received along with the quality work! And bonus, they went above and beyond to have staff help me with a completely non-law related issue! Nothing but love for Loose Law!
We recently used their office to prepare our trust and other important documents for our family's legacy. We loved how affordable and quick they were. Leighton was very professional and thought of everything. Rachel was great at making appointments and made everything very smooth and like we were at home. They all took very good care of us. We are so happy we choose to go here! We will be recommending for all our family and friends to go here.
We have used Loose Law Group for the past several years. I have always received superior service from everyone there. We have trusted this firm for our estate planning and wills and powers of attorney. Our last experience was with Leighton. Leighton took the time to listen to our situation and concerns and answered our questions. She made helpful suggestions and gave advice that was in our best interest. Rachel was also empathic and very professional. They have definitely earned our business and we will continue to use them for our legal needs.
I was so impressed with this law firm. They gave me free books to educate myself prior to starting our Trust so that we made the best decisions for our family. Leighton stayed late on a Friday night for us to come and sign documents. They all went above and beyond for us. I highly recommend Loose Law group to anyone needing estate planning services! Must also mention they work fast so no worrying about getting things done quickly if it's an urgent matter. Excellent!!
We had such a positive experience today with Leighton and her team. They handled our estate and trust planning with so much detail and ease. I was pregnant with my second kid when we decided to do our estate planning and the accommodation that they were able to provide from start to finish is just so reassuring and great. Will definitely recommend!
Looking to update your Will or any personal documents? We love Loose Law Group! We went to them about 5 years ago, and had an excellent experience… so when we needed to make some changes, we reached out to them again. We were able to get in right away, and from every step of the way, we had another great experience. Rachel, Laura, and Leighton (Attorney) each provided superior, personable service. Thank you!!!
This was a great experience. I needed my estate documents updated fast. They were able to get them done quickly. The way the documents are written is in clear English, not legal speak. I was getting them done by another law firm and I was not able to understand what anything meant, so I needed to get them done by another firm quickly. I did not want to sign something I do not understand, and I did not want my family to have to hire a lawyer to explain what every sentence meant. They are very knowledgeable and will help you through the process. I have Hyatt Legal insurance through my employer and all of the documents were covered. The entire team there was very helpful.
This is one of the best attorney offices I have ever experienced. Everyone that works there is helpful and friendly, and the attorneys are all extremely competent. I have done everything from Wills to loans. They are thorough and prepared. They do not waste your time. They ask appropriate questions so that whatever you need them to do is done correctly the first time. Whatever they have handled for me has been done efficiently and professionally. I have recommended them to others, who have then recommended them to others. I highly recommend them.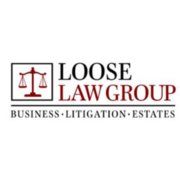 Leighten Hendrickson and all the individuals at Loose Law Group treated us very well and did everything to help us in setting up a trust account for our family. We have a son with down syndrome and we wanted to make sure that he was covered throughout his life. She was very professional and helpful in helping us accomplish our goals. We had changes that needed to be done after the paperwork was drawn up and she was extremely pleasant throughout the whole process. They will get our business and we will surely spread the word as to their professional firm. I would highly recommend Loose Law Group.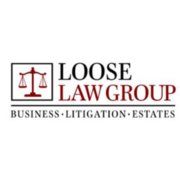 We happened to run into Loose Law Group because we needed an attorney to help us in developing our will and other associated documents. An attorney that had been recommended to us was located too far away. So, we searched the internet and made contact with Loose Law Group, based upon the many positive reviews it received. We felt well taken care of from the time we set foot in the door and with each encounter that followed. What had felt to be a daunting task to us, initially, was made easy by all staff involved. Many thanks to Leighton and the staff.
For years my husband and I have been encouraged to obtain a Trust for our children and we delayed because it seemed intimidating. Our family recommended Loose Law Group. We were met by a warm group of people the minute we stepped through the doors. Our insecurities were dimmed while all of our questions were answered in terms we easily understood. Aside from the formal responsibilities, we feel that Loose Law Group went out of their way with the little things. It wasn't just the offerings of coffee and chocolates, we had our two year old daughter with us during both visits and everyone was patient and understanding. We were also sent home with books; A Handbook for Non-lawyers and a second including Estate Planning in Arizona. Our family will definitely turn to Loose Law Group for our next legal needs!
My husband and I worked with Leighten to revise our Estate Plan and create an LLC. As you know, this can be a challenging subject to discuss, but Leighten was amazing at explaining everything in terms we could easily understand, and all around it was such a pleasant experience! We actually had fun! Also, Rachel at the front desk is the best! She made scheduling easy, and always welcomed us like we were old friends. We plan to refer her to all our friends and family to Loose Law Group!
Let me preface this review by saying I work closely with HNW individuals who are constantly updating their Wills, Trusts, POA's and etc. There is never a time that I don't hear my clients complain about how painful it is to work with their attorneys and law groups. Aside from that, I found it was time for myself to create my estate and go down the path of pain as one of my clients refers to when dealing with attorneys. First, I visited Loose Law Group and then a few others just to compare. It is true what they say, go with your gut.
If you're looking for an Attorney who only cares about making money off of you and taking the path of least resistance for themselves then keep looking. The Loose Law Group is nothing short of their motto, "Extraordinary service, exceptional results". After expecting an arduous process my wife and I were pleased to meet Leighten and her team consisting of Rachel and Laura and countless other individuals who put forth the most compelling and arguably best service I've experienced in any industry (Yes, I've been to Disneyland). I was short on time and the Loose Law Group was nothing short of accommodating my every need. Due to my situation, I had to expedite the process and change the appointment dates nearly four times- while I know I was not the most model client the Loose Law Group I know is the Gold Standard for business, litigation, and Estate needs. As I look back, their motto is quite modest. I know from now on, as I refer my clients to Leighten and her team that the horror stories will cease to exist.
I worked with Leighten, Rachel, and Michelle at Loose Law Group to put together my Living Trust and all of the connected ancillary documents.  My experience was excellent. This group makes the process very easy in a top-notch professional manner. They were very responsive, available for calls, extremely knowledgable in this practice area, and flexible with my schedule. Their office, located at Cactus and Tatum, provided easy access and parking and was a very nice professional space. I will definitely retain this group for future legal work!
I was having an issue with the home I had purchased. The former owners had failed to disclose information. I hired the Loose Law Group at the recommendation of a colleague. Very thankful I did. Leighten and Rachel were always available to answer questions and ensure I was taken care of. Leighten wrote the demand letter and within days I had the funding to pay for the necessary repairs.  I am beyond grateful for their help. Next on that to-do list is a Will. Yes, I will also be using Leighten again!
My husband and I needed to update our Trust and had a few Complicated scenarios. We met with Don and he helped us find a simple solution that gave us more flexibility. Also, he gave us a book that he wrote to help with the legal ease. We used the book and found it very helpful and easy to translate. We signed all of our documents last week and worked with Michele, Paralegal and she was helpful too!  We had a great experience and feel confident about the decisions we have made.  We will definitely use Loose Law Group again!
Great team, very helpful, and prompt.  From Rachel in reception to Laura and Leighton the law team, everyone was very friendly and professional. Needed estate planning documents drafted and they handled everything perfectly.  I send them all my information and a few weeks later went to their offices to review and sign the documents, very easy and straightforward.  Everything was thoroughly explained and all my questions were answered, could not have been easier.